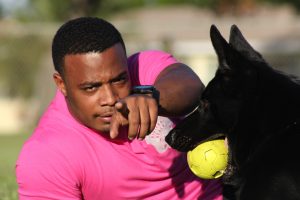 The Riviera Beach Police Department has a new nose on the force.
The department welcomed K-9 Chloe, a young bloodhound to the mix. She has two big roles. Help build bridges between the people of Riviera Beach, and use her amazing nose to find missing children.
I recently had the honor to meet the team and take some photos. You can meet the entire team on the Riviera Beach Facebook page.
<iframe src="https://www.facebook.com/plugins/post.php?href=https%3A%2F%2Fwww.facebook.com%2FRivieraBeachPolice%2Fposts%2F10155692568353467&width=500″ width="500″ height="733″ style="border:none;overflow:hidden" scrolling="no" frameborder="0″ allowTransparency="true"></iframe>
<iframe src="https://www.facebook.com/plugins/post.php?href=https%3A%2F%2Fwww.facebook.com%2FRivieraBeachPolice%2Fposts%2F10155730957428467&width=500″ width="500″ height="740″ style="border:none;overflow:hidden" scrolling="no" frameborder="0″ allowTransparency="true"></iframe>
Please follow and like us: